A business idea will not necessarily be a great success. It takes more than just a great idea to make a business run smoothly, but it all starts with an idea. So, how do you tell the difference between a good idea and idea doomed to fail? Take a look at what really makes the difference.
1A good idea will solve a problem. One of the main reasons people buy products and services is because it solves a problem for them. Maybe it saves them more time, makes life a little easier or saves money in the long term. If you have a business idea and you are not sure if it will work, think about what you are offering will do for your potential customers.
2Ask others. When you have a business idea, it is never too early to test it out. Talk about your idea to people that are not family and friends and ask them for their honest opinion. Usually by the time you have spoken to a handful of people, you will have a more clear view of whether your business is viable or not.
3Do not think about the money. Obviously, one of the main reasons for starting a business is to make money but if you go in with that goal only, you are likely to fail. Put yourself in your customer's shoes and work out what they will want from you. You also need to have a passion for what you are doing in order to keep going when the going gets tough.
"Put yourself in your customer's shoes and work out what they will want from you."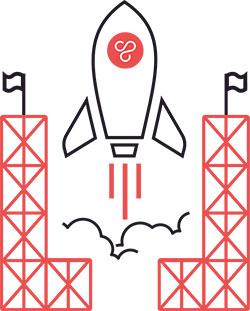 Starting a business can be very daunting and it would be normal to feel nervous and doubt your ideas. Being cautious is a good thing and it will allow you to take the necessary steps to building something that lasts. So, when you have an idea that you feel is good enough to pursue, take your time to lay firm foundations and you should see success.